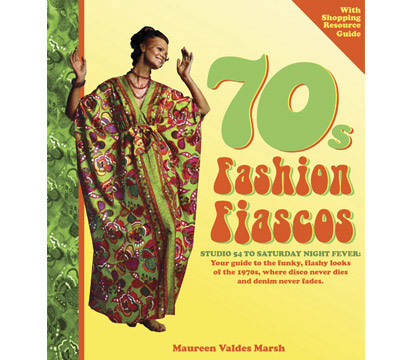 Regular reader Maureen (also known as Vintage Grace) has a new book out, about that time of wandering in the wilderness known as "1970s fashions". And she gives us a shout-out in the blogliography, so thanks, Maureen!
I have to admit that, in paging through the book, there were occasions when I thought my eyeballs were going to melt away and drip down my brainstem. I mean, I love patterned fabrics, but there are patterns, and then there are seizure-triggers. Which was actually reassuring, in a way — it's nice to know that even I have limits.
The book's available here, of course, or click on the image above to check out the book's website.