So a couple of weeks ago I was at the Carmel Authors Festival. It was really lovely — I had a marvelous time and met some really cool folks. 
And I re-met Justice Sandra Day O'Connor, who I had met in a scholarship program back in high school (SPOILER: I did not become a public-policy wonk of any flavor, despite what this picture seems to indicate):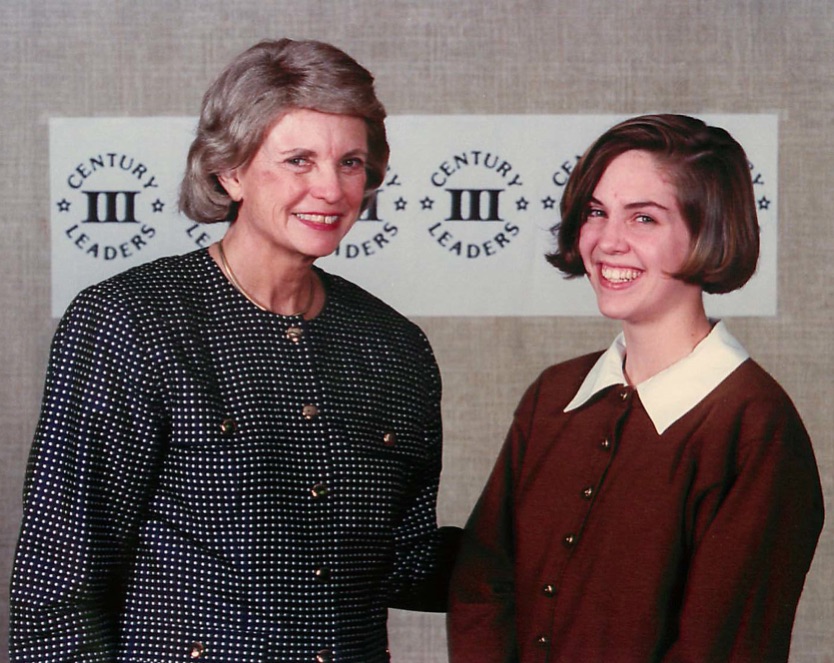 Unfortunately, I couldn't do a Ze Frank "Young Me Now Me" style picture, because I couldn't find a replacement for the platter-collar blouse (because Tweeds — "The Anthropologie of the 1980s" —  went out of business ages ago), but Justice O'Connor was nice enough to take another picture with me: 
Many thanks to Justice O'Connor, who was kind enough to let me re-live my youth.
(Yes, the dress I'm wearing is Vogue 8728 in an alphabet print. Expect more details shortly. Sorry for the drastic hair differences from the vintage-dress-photo to this one; haircut occured after Carmel trip. I'm totally messing with the timestream!)